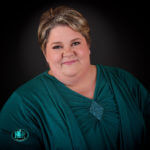 Virtual strategy expert, Holly J. Kile, has been supporting entrepreneurs virtually for more than a decade. Her experience as a virtual assistant and online business manager combined with her expertise in business strategy makes her an ideal partner to work with growing businesses. Holly is passionate about helping businesses grow with a virtual team as well as helping teach those who desire to work as a virtual assistant how to create a professional, successful business for themselves.​
How Holly became a Work @ Home RockStar
Holly admits her biggest mistake was not hiring a coach soon enough and not spending enough time on branding
We discuss the necessary costs involved in working from home (which are different than a brick and mortar business)
Holly gives a shout out to her "groupies"
Be careful how much time you spend in groups of people who are struggling
Don't spend more time on the complainer than the fans
Keep a separate dedicated space for your office
Movie Soundtracks are the music of choice for work
Don't just block off time for appointments, but block off the time for work
Holly has a 3 generation household… Find out her tricks
If the "work-hat" is on then don't bother Holly
Involve your kids in your work if you can
Special Offer for Rockstars!
​Free e-Course – Virtual Bootcamp – a 4 week on-demand course delivered straight to your where you will learn specific strategies to enable you to run your business from anywhere.
Learn more and register at http://www.virtualbootcamp.biz